Newsletter
As a member, you receive a monthly newsletter with information about Moab. However, we've inserted a small clip of that Newsletter here, in case you missed this month.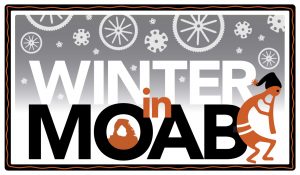 NEWS:
What's going on in Moab?
Homewood Suites has finished their Hot Tub addition, and it is now open for your enjoyment! Come check it out, and let us know what you think!
Just a reminder, the Expedition Lodge still has rooms available for the Easter Jeep Safari! Call now to book your room! 435-259-6147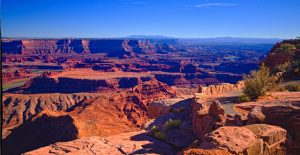 Things To Do:
Corona Arch Hike - Length of Hike: 1.5 miles to Corona Arch; allow 2 hours round trip.
Mill Canyon Dinosaur Trail - Self guided trail guide to the Mill Canyon Dinosaur Trail, 15 miles north of Moab off Highway 191. This area contains traces (vertebrae, bone fragments and impressions) of a variety of dinosaur species.
Visit discovermoab.com for more ideas!
What's the benefit of being a member?
As a member of the Winter in Moab club, for the month of April The Homewood Suites and Expedition Lodge are offering 10% off their in-house best available rate OR The Homewood Suites will match any rate that you can find PLUS take an additional 10% off to make sure you receive the best deal possible.
Good Eats: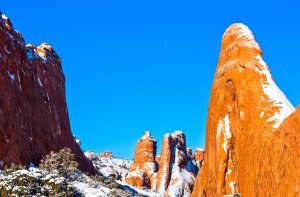 Arches Thai: Open 6 days a week 11am-9pm. Closed Tuesdays. 435-355-0533
Blu Pig & Blu Bar: Open Dailey 11:30 to close. 435-259-3333.
Milt's Stop & Eat: Open Tue-Sun 11am-8pm. 435-259-7424.
Key Dates:
April 6-8 – Outerbike Spring: For three days, the world's premier bike and gear manufacturers set up at the Outerbike expo site. You can browse the latest innovations, pick a bike you'd like to try and take it for a ride. Repeat as needed. Visit Outerbike.com for more details. For more info visit outerbike.com or call 800-845-2453 or 435-259-8732
April 14-16 – Moab Rocks: Moab Rocks takes some of the regions best classic and new routes including Klondike, Porcupine Rim and Mag 7 and combines them into a 3-day xc masterpiece in a fully supported format. For more info visit transrockies.com or call 403-483-9977.
April 20-21 – UPOA Fallen Peace Officer Trail Ride: This event is to raise funds for scholarships for the fallen and injured officers within the State of Utah. This event is open to the public. Each milepost of the trail will recognize a fallen peace officer. For more info visit upoa.org/fallen-trail-ride/ or call 801-313-0760.
April 21 – Free Entrance Day in the National Parks
April 27-29 – Moab April Action Car Show: Friday is a Rod Run, Saturday is the Car Show and Sunday a Rod Run to Dead Horse Point State Park. Trophies in 30 classes. Free admission for spectators. For more info visit moabaprilaction.org or call 435-260-1948.
April 28 – Amasa: Trail race on the Amasa Back trail system. There's a 10.5k, 15k, 25k distances to choose. For more info visit grassrootsevents.net or call 435-259-6007.